Equipped with linear motors, the new generation of GrindSmart®530XF has been designed for the production of ultra-long drills ranging from Ø 0.3 mm up to 8.0 mm (.012" - 0.3") with the ability to reach diameter and length ratios beyond 200xD. A special feature of this model is the motorized workhead axis which combines with the X and Z-axis for grinding long flute and relief grinding. The machine control ensures that the grinding wheel remains on top of the steady rests during fluting and clearance grinding, thus allowing extreme cutting lengths up to 280 mm (11") as well as small diameter tools to be ground.
The standard equipment supplied with this machine includes a high-speed automatic wheel & nozzle changer that can hold up to 6 wheel packs (24 grinding wheels), an automatic high speed and reliable pick and place tool loader with a capacity of up to 1,360, and patented tool guide systems offering a very easy setup.
APPLICATIONS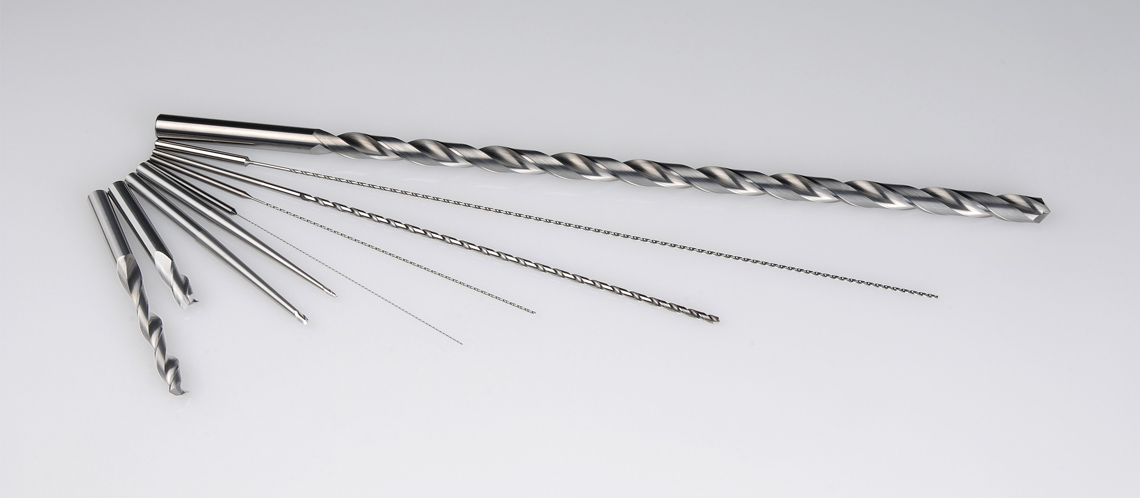 The GrindSmart®530XF is the only machine on the market capable of grinding ultra-long drills starting at 0.1mm in diameter.
It also allows for the grinding of mold milling cutters on which all operation such as plunge, fluting-relieving of the and peel grinding of the long clearance neck can be made in one chucking.
Also with a synchronous grinding spindle developing a power of 14kW, the GrindSmart®530XF is ideal for the production of long and standard drills, end mills, as well as other applications related to the automotive industry, aeronautics, surgery and precision engineering.